We could have never learned to LOVE the Earth so well, if we had no childhood in it. – George Eliot
Most of my childhood memories revolve around being outside in my backyard, playing in my grand parent's pool, or running around on a golf course. Being outside and spending time outside is something that Nick and I agree are very important for our children. Now, more than ever, we are spending a majority of the time outside playing, taking walks, and playing games. As we've spent more time outside, I've realized how important it is to teach my children how to take care of our beautiful planet. The best way I know how to do that is to read great books about taking care of our planet and getting outside to actually enjoy Mother Earth.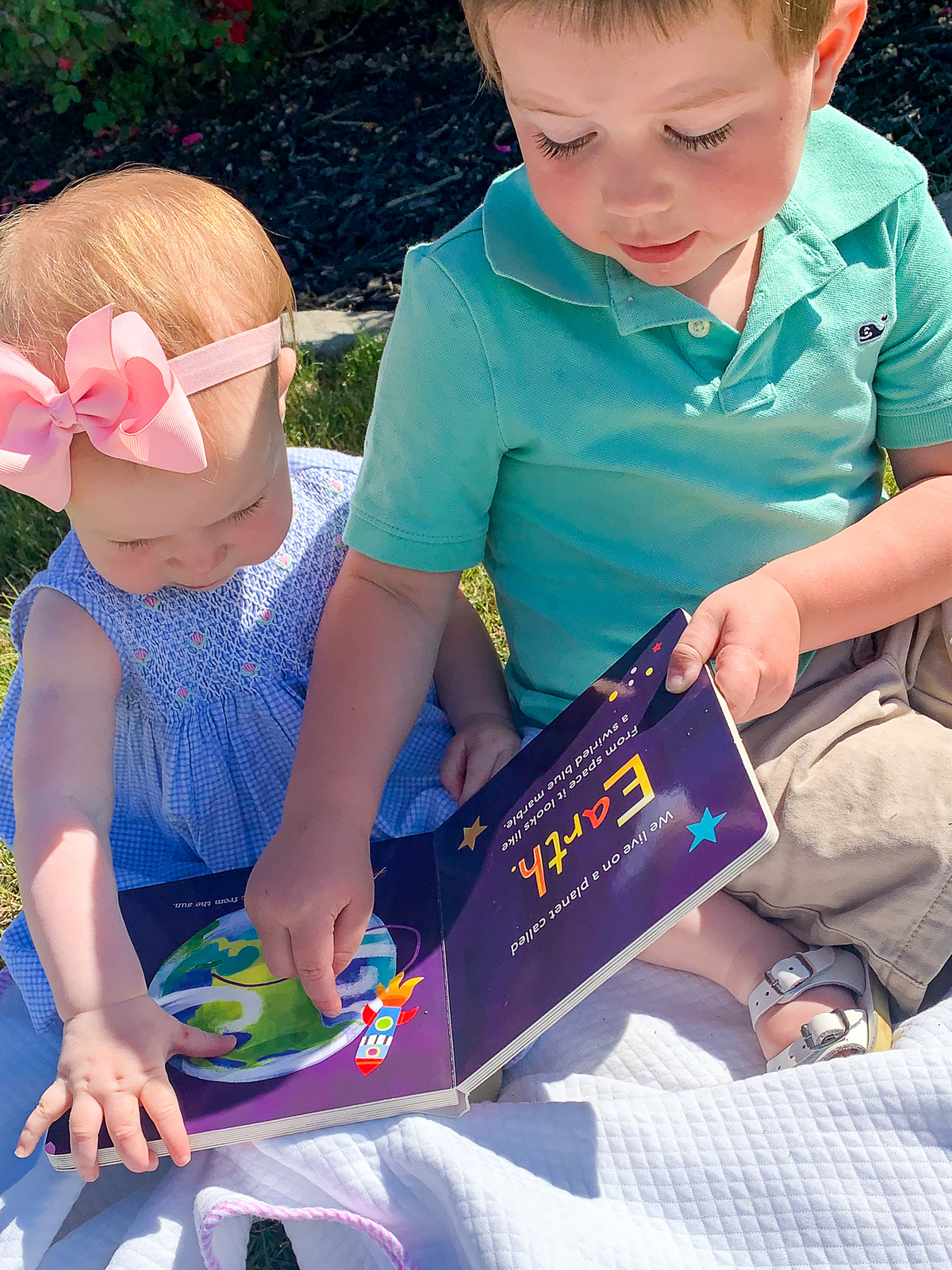 Earth Day Favorites
The books on this list are great for babies to big kids. I used most of them either as a mom or a teacher to help teach my kids/students how to take care of our Earth
Michael Recycle is a super hero that saves a very dirty town by teaching them how to recycle.
Compost Stew: An A to Z Recipe for the Earth encourages you to start your own compost pile!
I Am Earth teaches kids about in a very kid friendly way about why the Earth is important and how we can keep it beautiful! The illustrations are great for young children!
Earth Ninja is about a little Ninja who can do his part to reduce, reuse and recycle to keep the planet healthy.
 RECYCLE is another great book from Gail Gibbons that explains the process of recycling and why it is so important for our
Thank You, Earth is a love letter to the Earth using beautiful photographs to thank the Earth for the beautiful pieces that make it come together as one.
The Ultimate Book of Planet Earth is a gorgeous, interactive book that shoes everything from volcano eruptions to giant mountain peaks. This book will teach you about the planet as well as provide engaging pictures and pop ups for children of all ages.
Earth! My First 4.54 Billion Years is an adorable, kid friendly book filled with facts about the Earth from the point of view of Mother Nature herself!
My Friend Earth is a beautiful book that celebrates the wonderful things the Earth does for you and me!
Earth Day Every Day is about what you can do all day, every day to take care of the Earth.
One Earth is a book that celebrates the earth by counting all the reasons why we love our planet.
Planet Earth (released in October 2020) is the newest one in the Hello World Series! These are some of my favorite board books and I can't wait to add this to our collection in the fall!
I Am the Lorax board book is a classic book from Dr. Seuss to encourage a love of taking care of planet Earth from an early age.
Let's Go Outside! is one of my favorite indestructible books! These books are perfect for babies because of how the books are made! Not only can baby learn about the Earth and what they will see outside, but they can eat, throw, pull and more on this book without ripping any pages!

Secrets of Our Earth is a "Shine A Light" book that engages readers by finding hidden pictures while teaching them about the Earth. 
This collection of "Why" books are great for all those preschoolers who ask "WHY" for everything!
What a Waste is a nonfiction book teaches young readers about how our actions affect the planet and what we are doing right to protect the environment.
Not For Me, please!: I Choose to Act Green is a rhyming story that teaches children to reduce, reuse and recycle through child friendly examples by channeling their inner super hero to protect the environment.
Pin this image to save for later!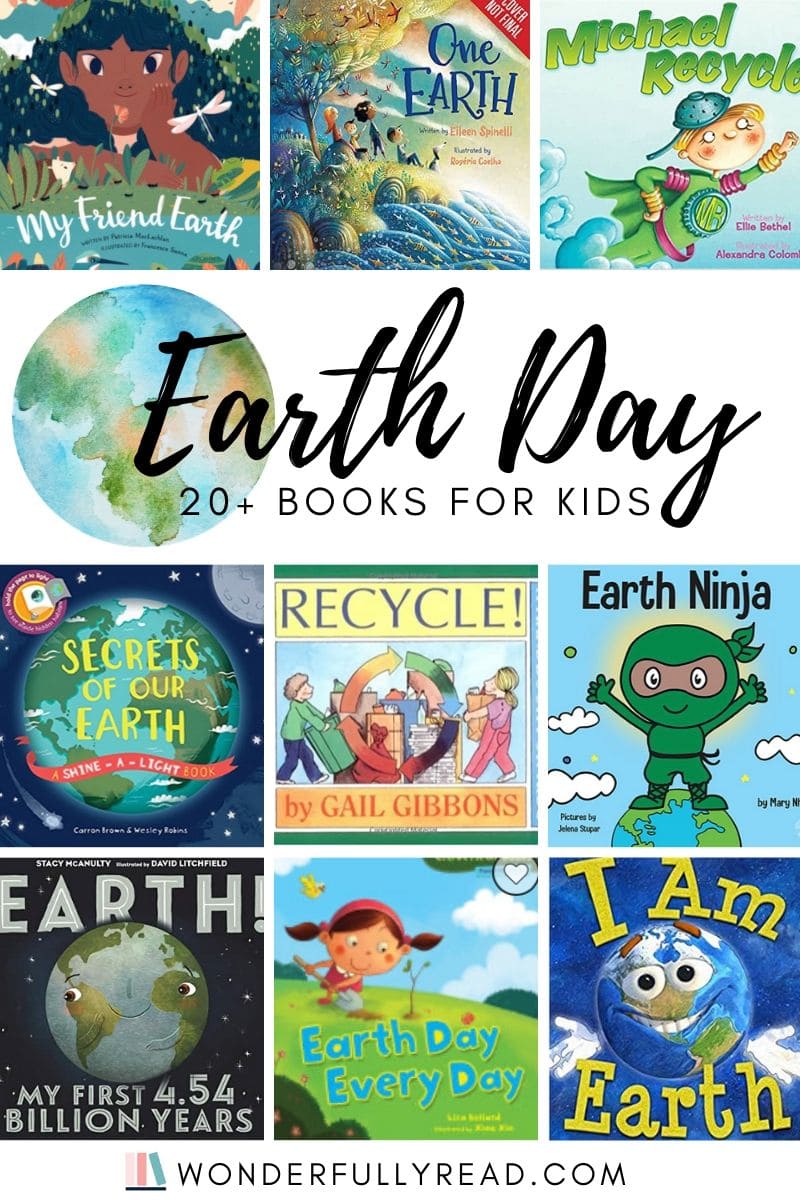 This post contains Amazon affiliate links and I may earn from qualifying purchases.