"Children are made readers on the laps of their parents." — Emilie Buchwald
Family reading time is something that everyone in our house looks forward to…even my husband who isn't a "big reader." This time is more about laughing together, talking about a great book and spending that quality time. (Books & Quality time = my love language!) Whatever you family looks like, reading together is one of the most effective ways to encourage a love of reading in your child. Children will also value what they see being modeled. So even if it's once a week or even once a month, please make the time to read together as a family! It's a special memory you will all cherish!
Here are our favorite books we are currently reading that we all LOVE!
5 Favorite Family Read Alouds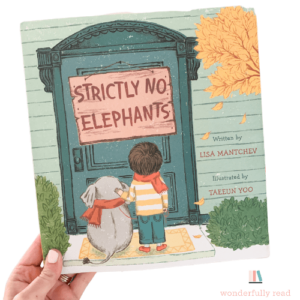 Strictly No Elephants by Lisa Manchev is a sweet story about the importance of being kind and including others – even if they like something different than you. This has been SO helpful in teaching kindness and how to be a friend with our kindergartener.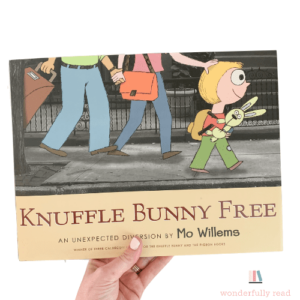 In this adorable conclusion of the Knuffle Bunny Series, Mo Willems tells the final tale of Trixie and Knuffle Bunny in Knuffle Bunny Free. It's an emotional one but shows the importance of kindness and the emotions of growing up!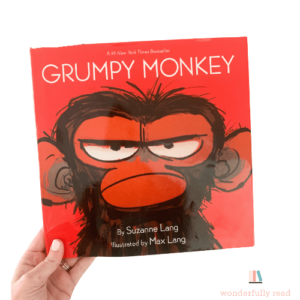 This one can be VERY relatable at times! Grumpy Monkey is about Jim, a monkey that is just a little grumpy without a reason for it. I love how this book connects how our inside emotions can be seen from our outside body language.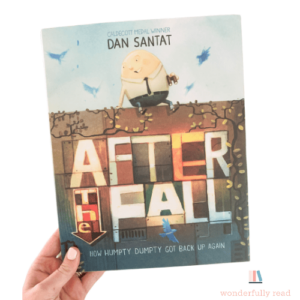 Have you ever wondered what happened to Humpty Dumpty after he fell? He GOT BACK UP!! After the Fall by Dan Santat tells the story of what happened when Humpty got back up and realized he was now afraid of heights and unable to do some of his favorite things, like bird watching on the wall and sleeping in his bunkbeds. Willl he have the courage to face his fear?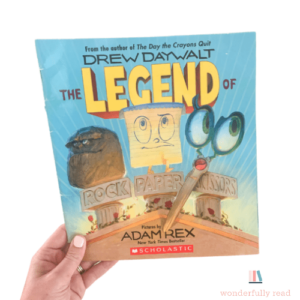 The Legend of Rock, Paper, Scissors by Drew Daywalt tells the hilarious story of how the famous game of "rock, paper, scissors" came to be. This is a favorite for kids of all ages!
5 Tips for Reading Together

LET GO OF EXPECTATIONS – Sometimes kids won't be interested in the book. That's ok! Sometimes kids will be rolling around! That's ok, too! They can listen and play at the same time!
FIT IT IN WHEN YOU CAN – Will you all sit down to read together every single night? Nope! That's not realistic. We try and shoot for 3-4 nights a week at bedtime.
VARIETY OF BOOKS – it's fun to see what books my kids or my husband will choose. They're not typically books I would pick so it's perfect to give everyone a some autonomy over what we read.
VISIT THE LIBRARY OR BOOKSTORE TOGETHER – choosing books together will make it fun and exciting for family reading night. If you all can't all make it to the library together allow your child to choose books for the parent or siblings to surprise them with at home!
MATCH BOOKS TO YOUR FAMILY – Going to visit a beach? Grab some beach books! Moving to a new house? Grab some books about moving? Does your child love a specific animal, pet or activity? Grab books that match that topic!
Pin for Later!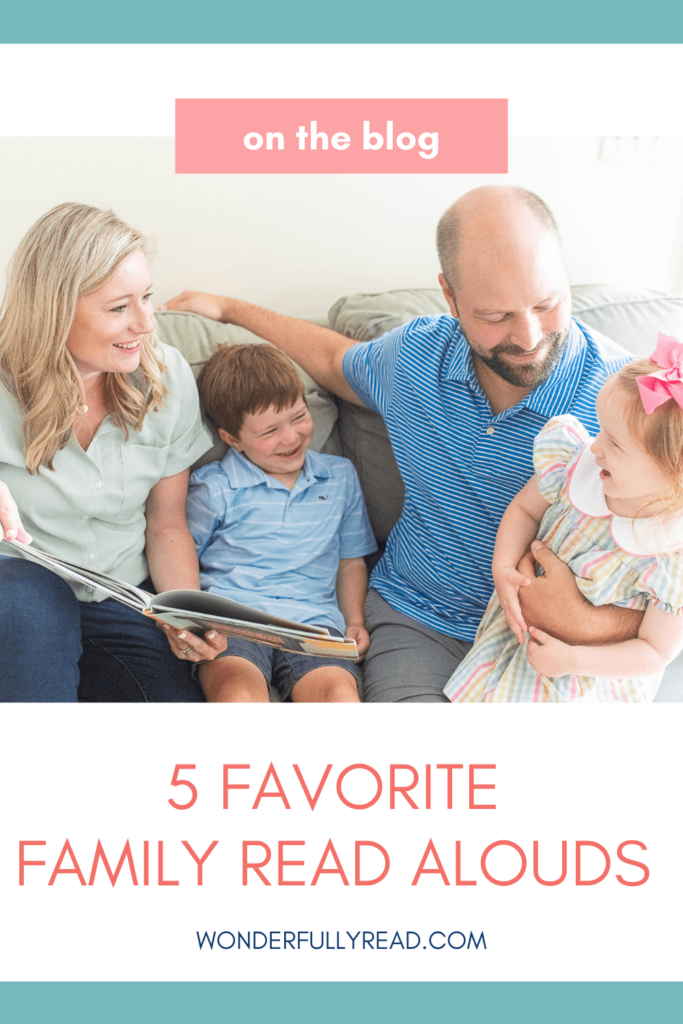 As an Amazon Affiliate, I may earn from qualifying purchases.