Here is a fun and simple way to get your little one engaged with learning beginning letter sounds.
5 TIPS BEFORE YOU START
You DO NOT have to go in ABC order. Let your child pick which pictures they want to "dot!"
Break it up – only do a few letters at a time.
If you print the Black & White version it is a fun coloring sheet after the activity.
Start with the letters in your child's name.
Make it FUN! If your child seems frustrated with the activity or not enjoying it, set is aside and come back at a different time.
HOW TO PLAY
Choose a picture and say the name of the picture out loud.
Isolate the beginning sound. Say, "apple begins with the /a/ sound. What letter makes that sound?"
Have your child dot the letter that makes the correct sound.
Click here to download the DOT-A-SOUND Beginning Letter Activity!
WHAT YOU'LL NEED
FREE DOT A SOUND ACTIVITY PRINTABLE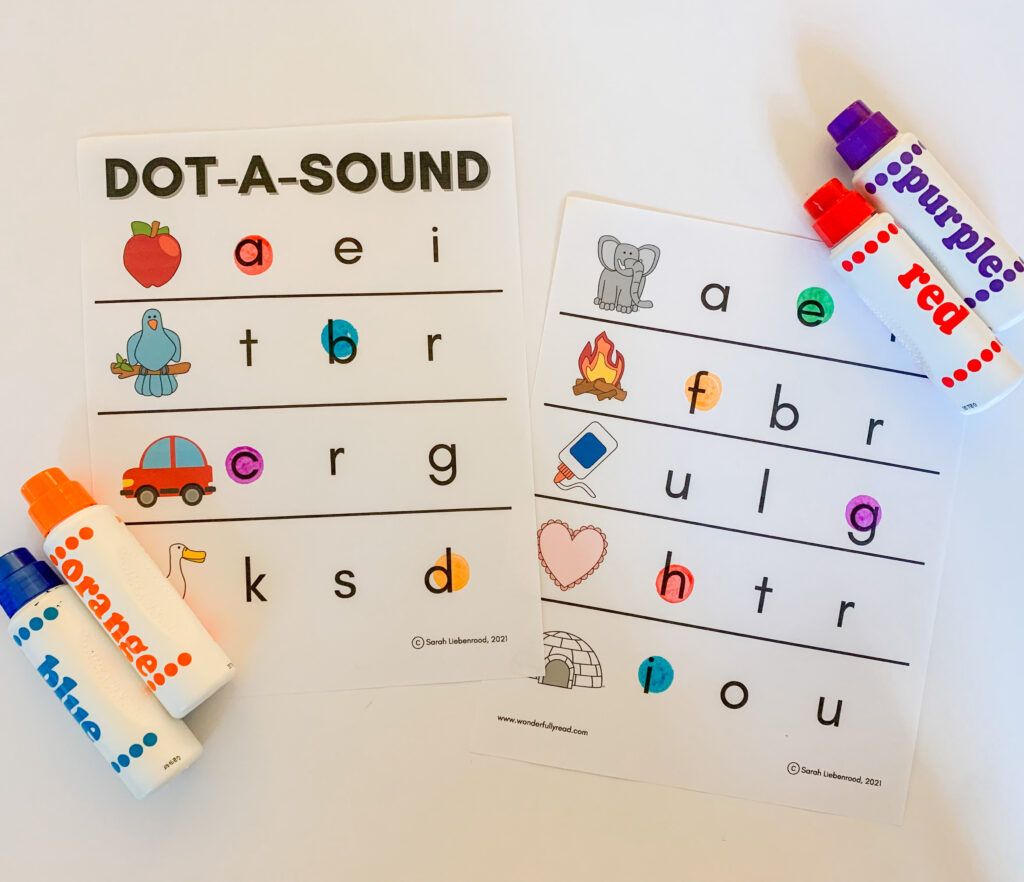 Don't have a printer? No worries! You can use stickers and make your own!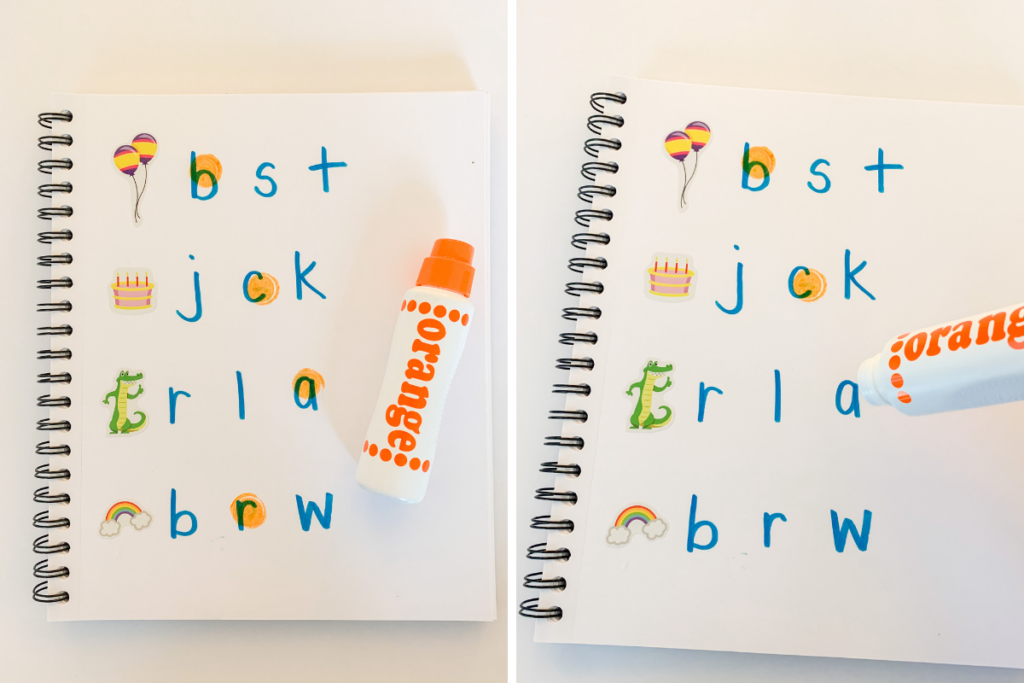 Pin For Later!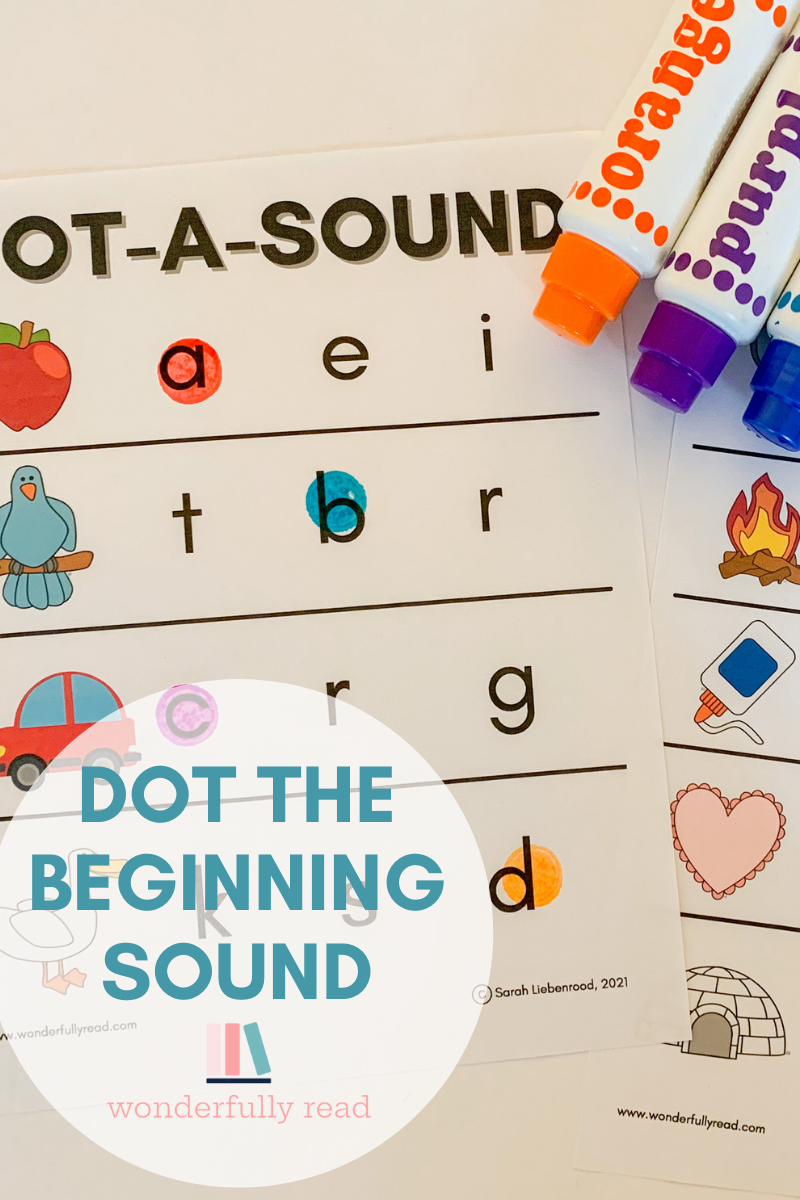 *As an Amazon Affiliate, I earn commission on qualifying purchases.