This is a fun, simple and effective way to practice spelling words, names, and letters. It is also great fine motor practice!
What You'll Need
index cards (post it or any paper can work)
markers – sharpies work best on the clothes pins
*The Dollar Tree is a great place to grab index cards and clothes pins.
Activity Set Up
Write a letter on each clothes pin (opposite of the clip side)
Write the letters, names, or words your child is practicing
Add a dot under each letter to place the clothes pin on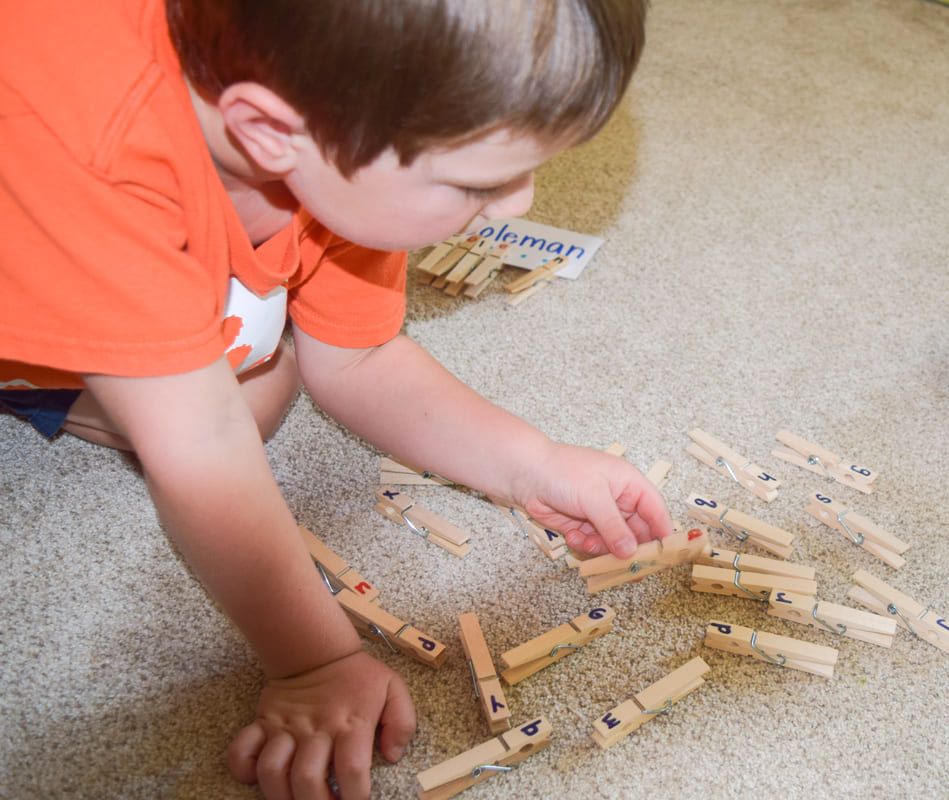 To Play
Talk about the word or letter they are working out.
Count the letters.
Talk about the letter sounds.
Match the letters on the clothes pins to letters on the index card
Idea for Matching
Names
Capital and Lowercase Letters
High Frequency Words
Spelling Words
picture or stick and match the initial letter sound