"You will never find time for anything. If you want time you must make it." – Charles Buxton
While I was teaching, I pretty much abandoned books for fun and only read professional development texts about becoming a better teacher. One of the books that changed how I taught children to develop a love of reading was "Reading in the Wild" by Donalyn Miller. One idea from the book that has stuck with me was the idea of a "Book Emergency!"
It's A Book Emergency!
What is a book emergency? Miller describes it as, "those unexpected moments when you are stuck somewhere longer than you planned." For students, those moments were times they were waiting for school to begin, or in carline, riding on the school bus, or waiting for class pictures.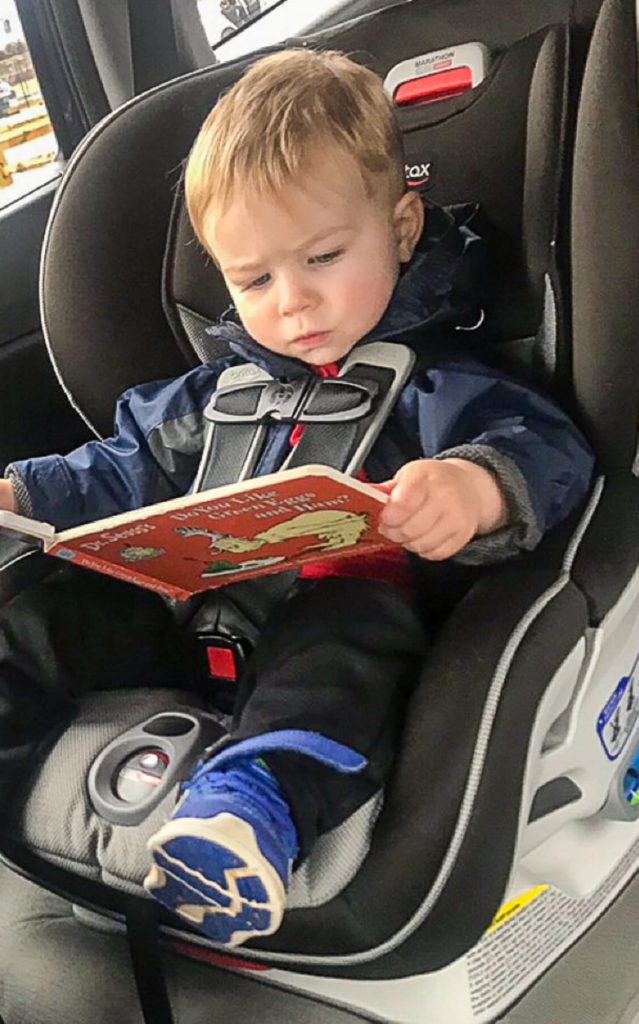 Coleman's Book Emergency on the way home from school.
As a mom, incorporating "book emergency" moments was important to help create a lifelong reading habit. Everywhere we go, we always have books! I keep books in my diaper bag, every pocket in my car, and every room in our house has a book basket. I try to change out the books weekly because our book emergencies are so frequent! Recently, I found would spend my time in the carline just scrolling Instagram and realized I wasn't exactly practicing what I preach. So now I keep a book in the center console for "Mom's Book Emergencies!" This way, instead of catching up on social media or browsing Amazon, I've read a few great books that I was able to sneak in through all the chaos that a preschooler and baby can bring!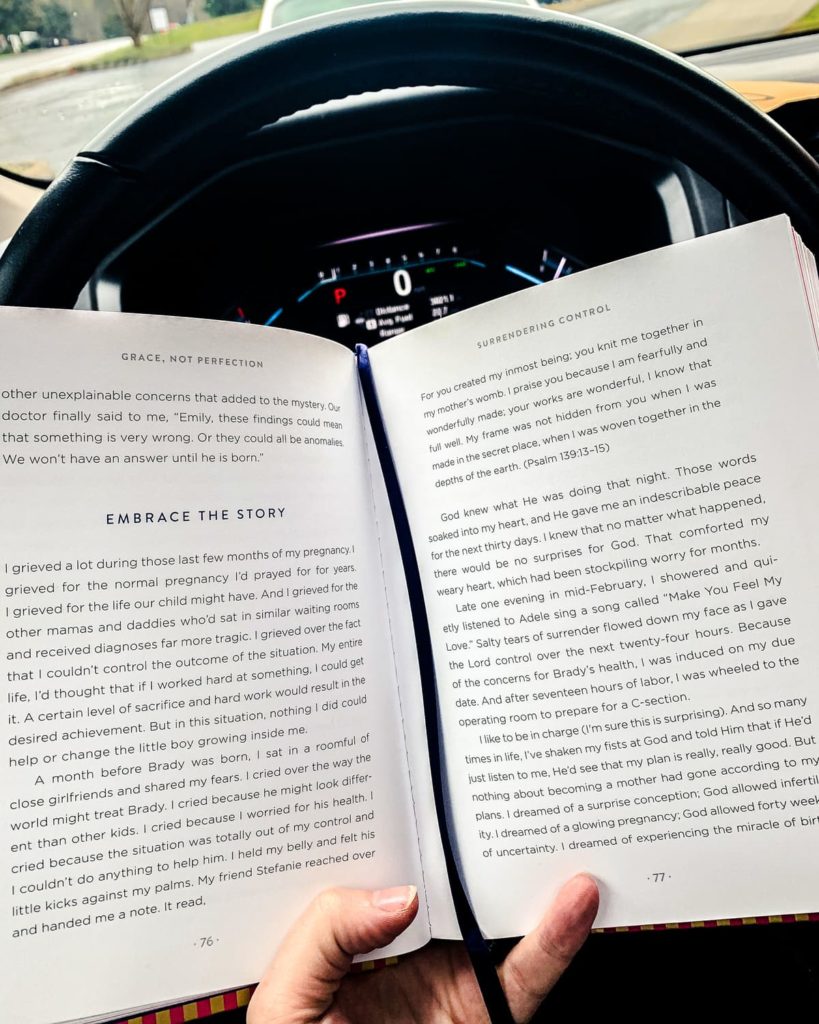 Our Common "Book Emergencies"
Car rides
Doctors offices
Restaurants
Bed time
Waiting for a haircut
While I make breakfast/lunch/dinner
Feeding Caroline
Waiting for swim lessons to begin
Our Favorite "Book Emergency" Books
The books below are some of our favorite books that we take on the go! I like to have a variety of board books for the baby, funny books to entertain the big boy, and fiction and nonfiction options. Coleman is really starting to understand that reading is a way to learn information so the National Geographic Kids books are a new favorite! Small books, such as board books and indestructible books, as well as paperback books are great to throw in your bag!
Having books readily available helps keep the kids excited about reading and starts to develop the lifelong habit of always having a book with them! My hope is that developing this habit early on, Coleman & Caroline will continue to "read in the wild!"
Want to save this? Pin it for later!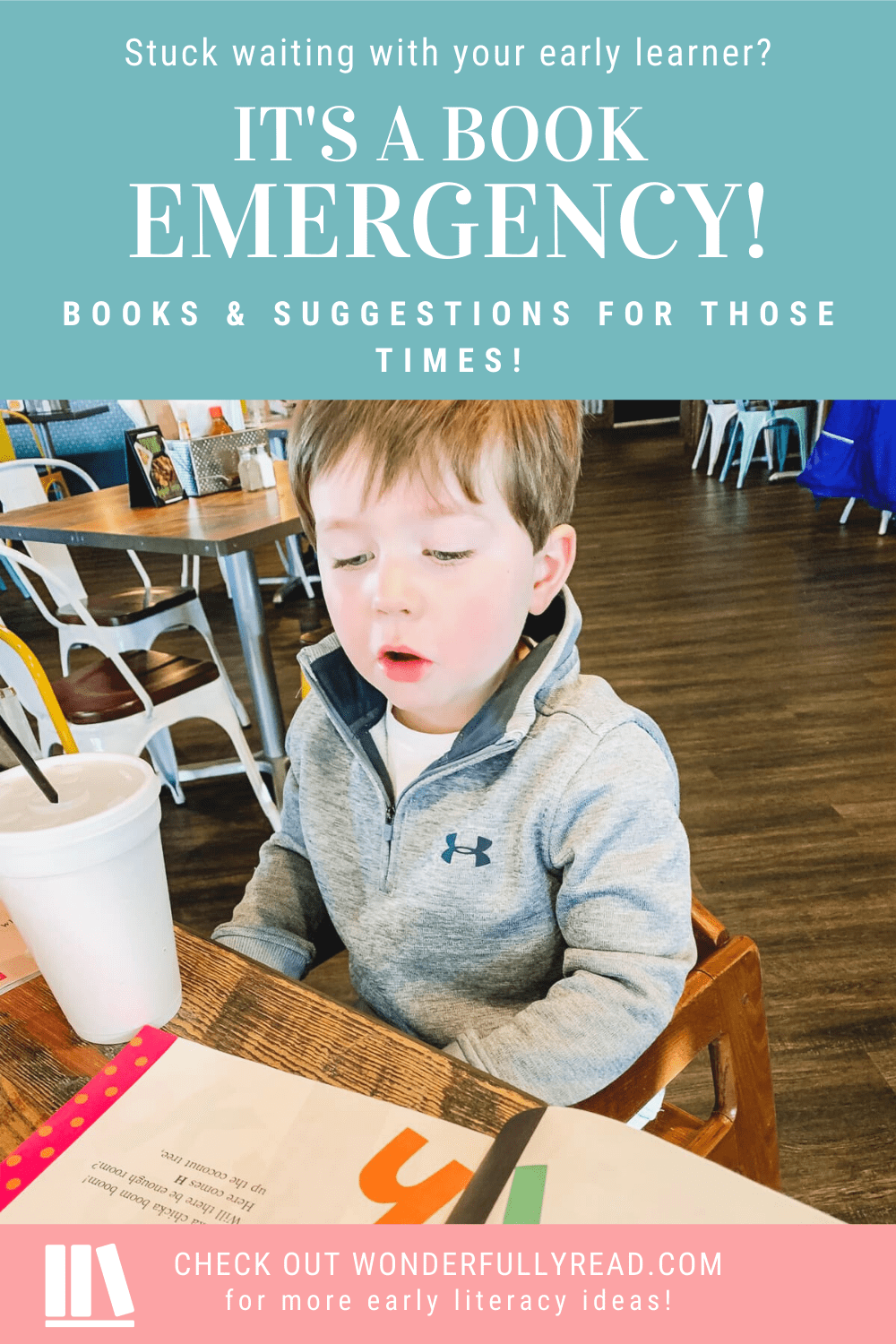 This post contains Amazon affiliate links and I may earn from qualifying purchases.