The fall is such a fun time for learning opportunities for kids! Teaching about apples in September is so much fun and lends itself to some great books, literacy activities and our annual field trip to the apple orchard! I've found that no matter what the child's age, they always love a theme, especially a seasonal theme to make things fun and engaging!
APPLE BOOKS
I like to have a variety of fiction and nonfiction options to read throughout the month.
*Click on the book cover to grab the book on Amazon.
APPLE LITERACY ACTIVITIES
PARTS OF AN APPLE CRAFT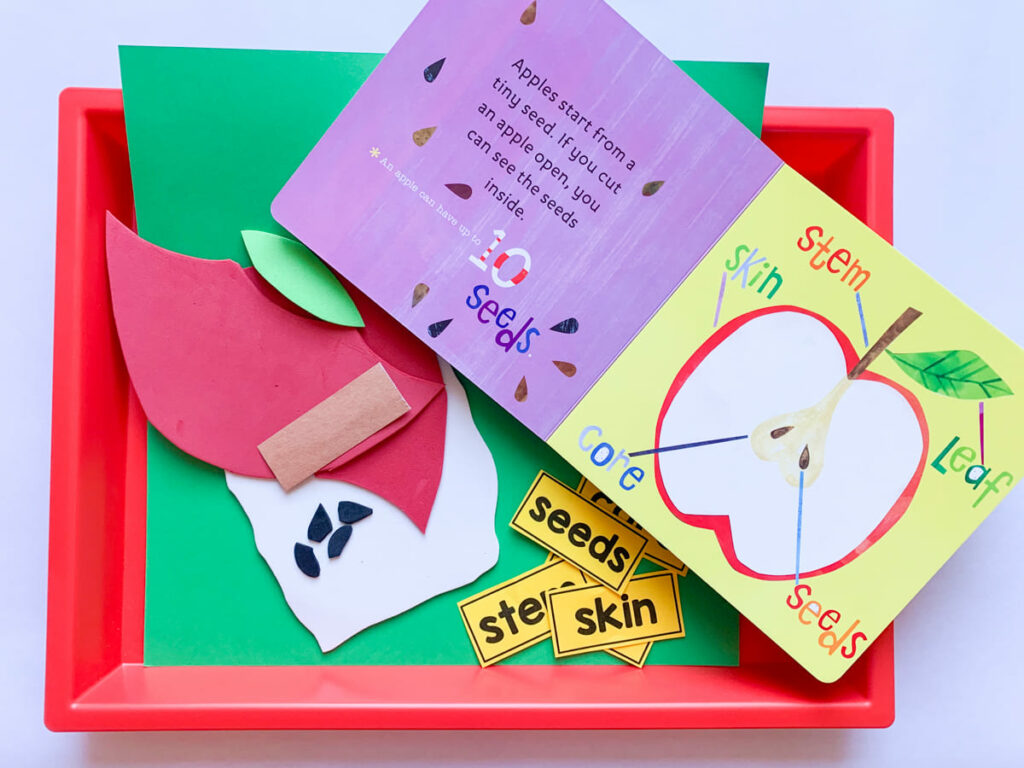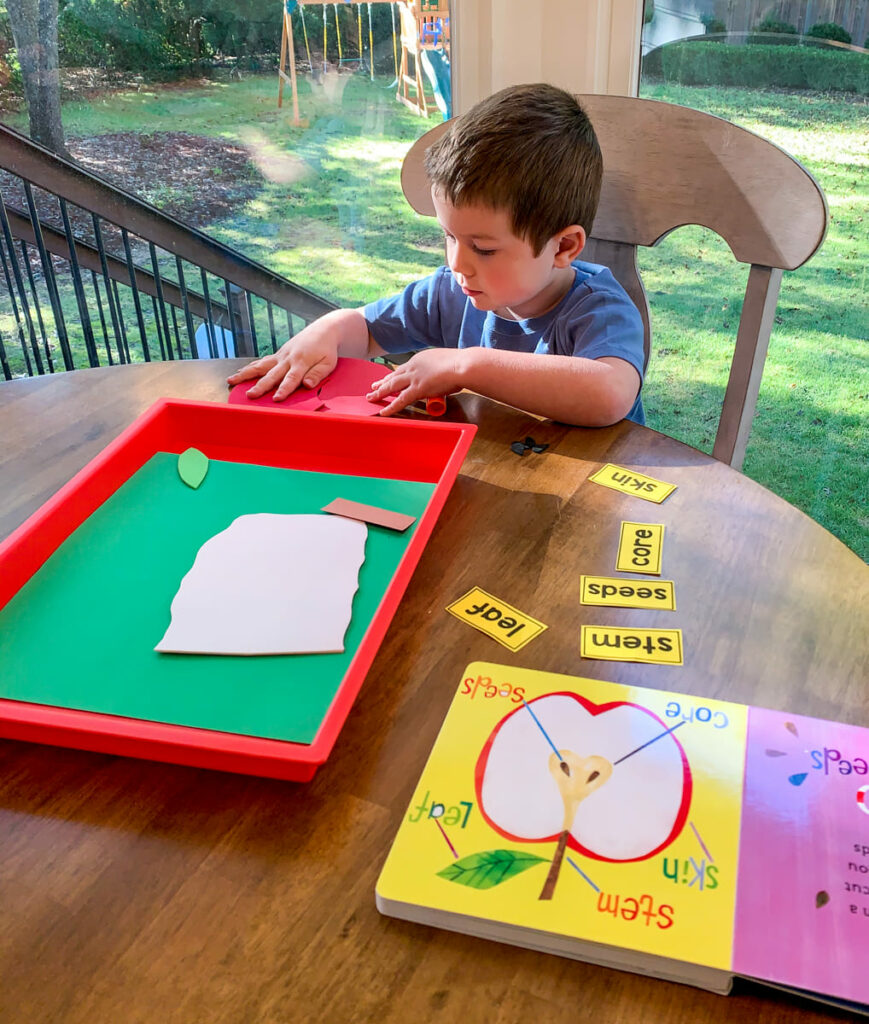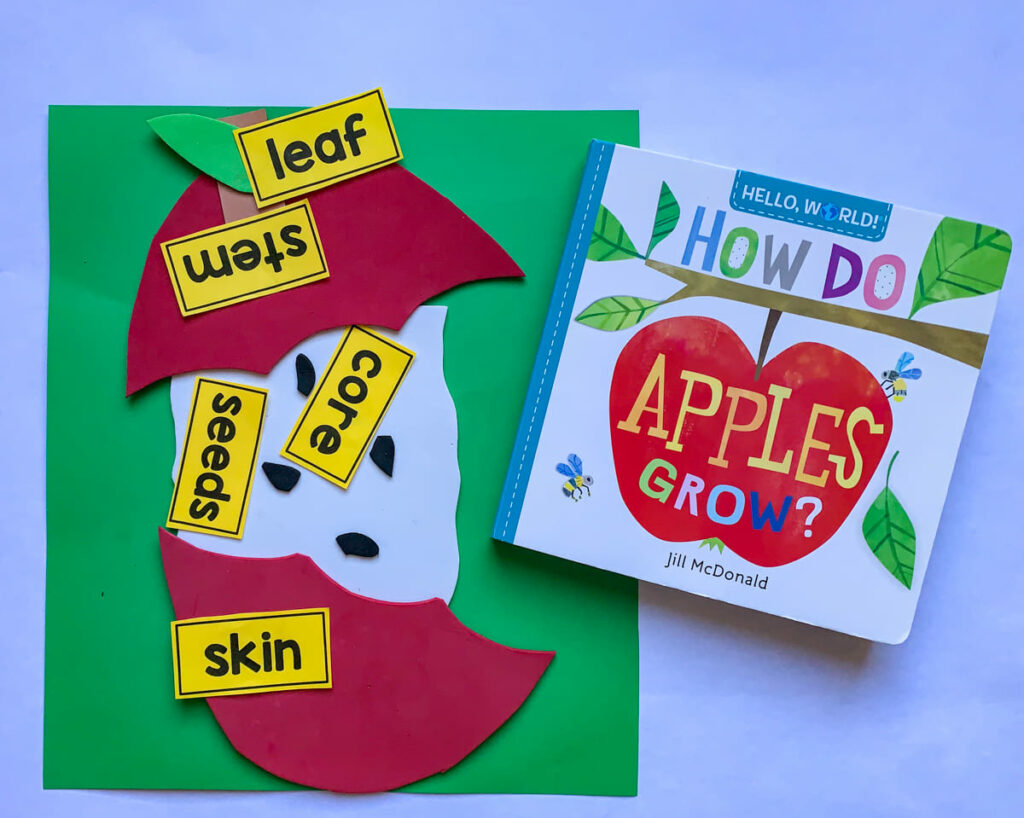 Materials & Directions
Read How Do Apples Grow by Jill McDonald and talk about the different parts of the apple. It is SO important that children speak and have conversations around the topic or task before they are expected to do or read anything! The more they think and talk, the better readers they will be!
Put the apple parts together. Talk about their shape, color, purpose, taste, etc!
Glue the parts on cardstock or construction paper.
Match the labels to the parts of the apple and glue!
TIPS for this activity
Use the graphic from the book as a model to teach where the different parts are.
Have your child match the word labels to the words in the book. Talk about how the words are the same because they have the same letters.
Ask them to identify each part and then point out that if they know what the picture is, they know what the word is! Example: "You just told me that is the leaf, so the word pointing to the leaf HAS to be "leaf." Now you can read the word "leaf!" This allows them to see themselves as readers!
TAKE A FIELD TRIP TO THE APPLE ORCHARD
Providing hands-on experiences is critical to helping children become great readers! This gives them a connection to what they are reading and increases their vocabulary! Plus it makes for some fun family memories! We have been going to the apple orchard to pick apples since Coleman was just 3 months old!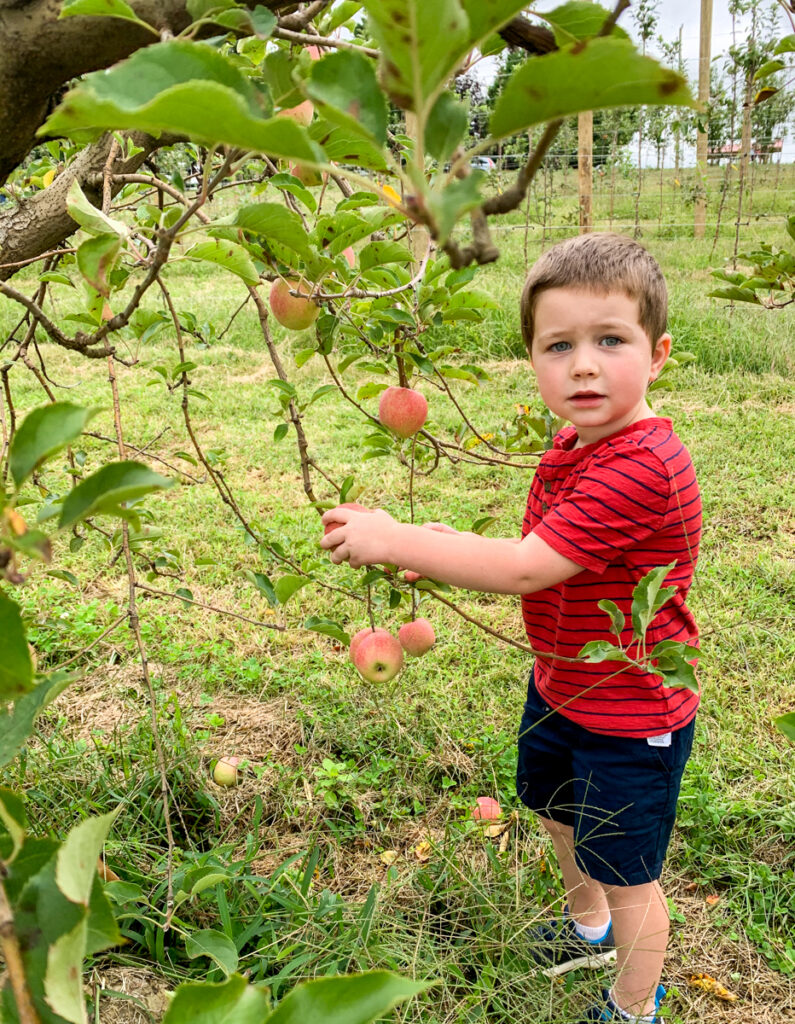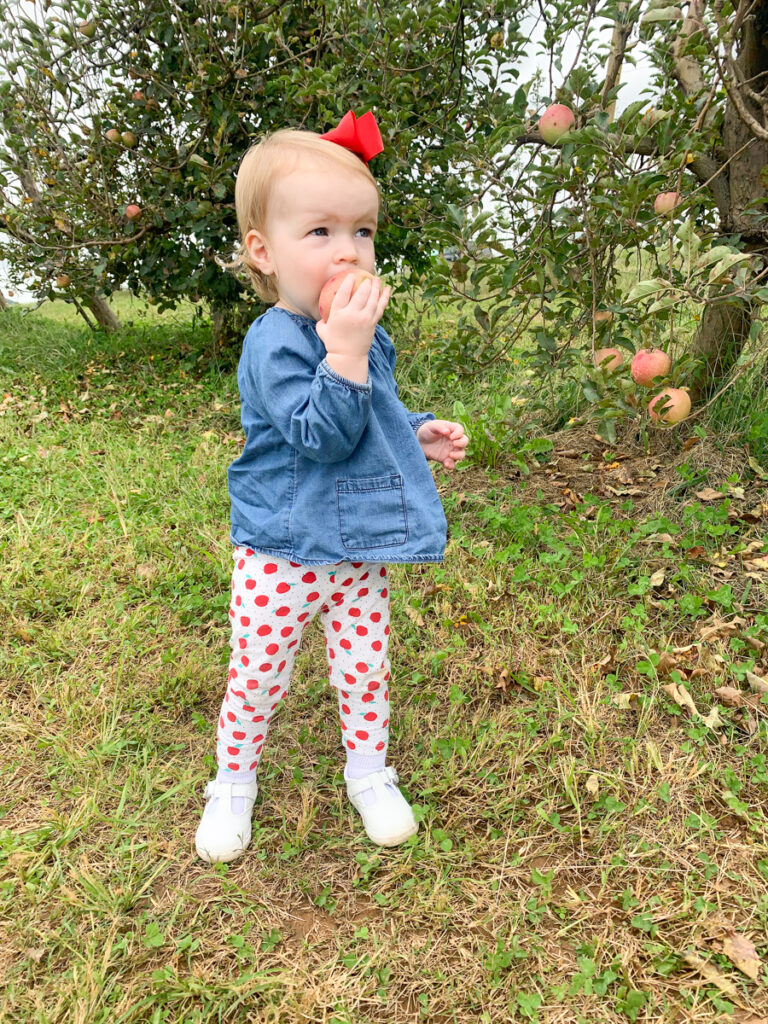 APPLE PICKING NAME SORT
For this activity, I drew (very quickly) an tree on construction paper. Then I put each letter of his name on an apple sticky note and mixed them up on the tree. Coleman then used each letter to build his name. EASY, QUICK & EFFECTIVE!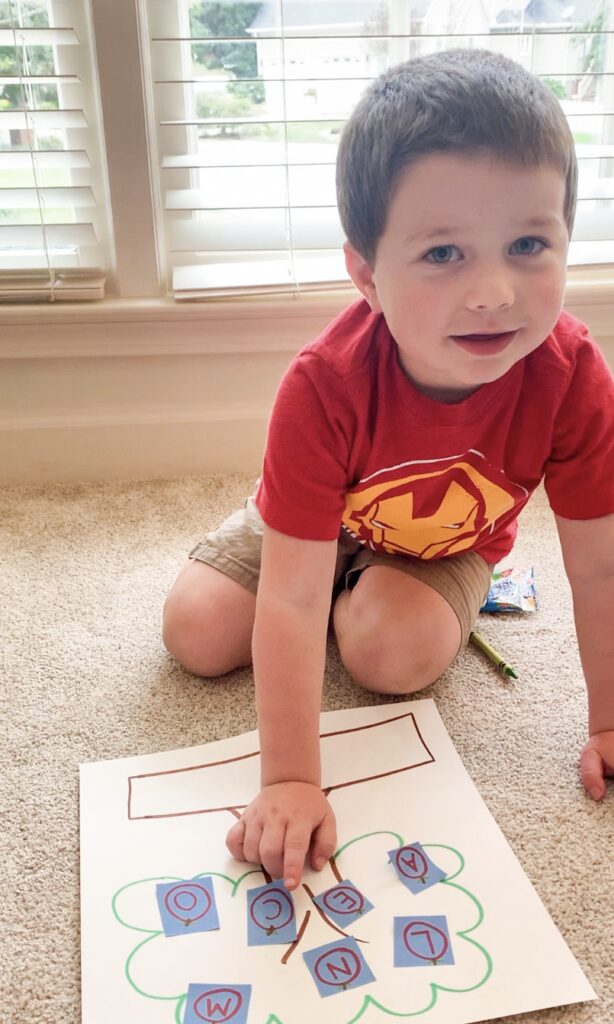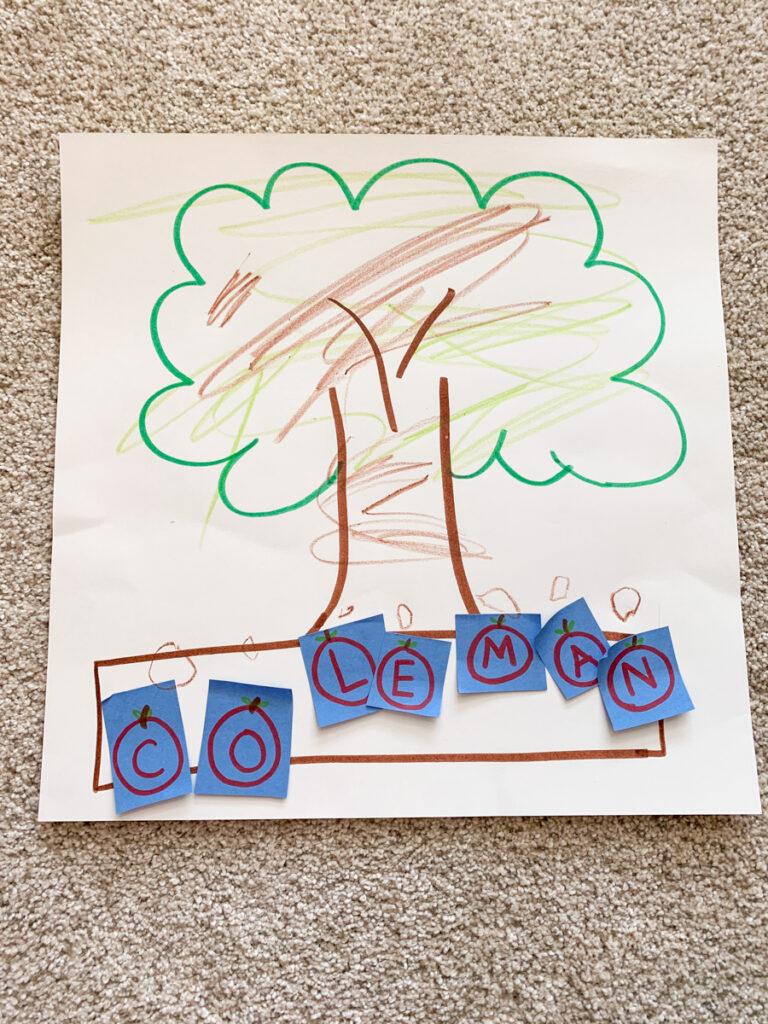 DRESS UP AS JOHNNY APPLESEED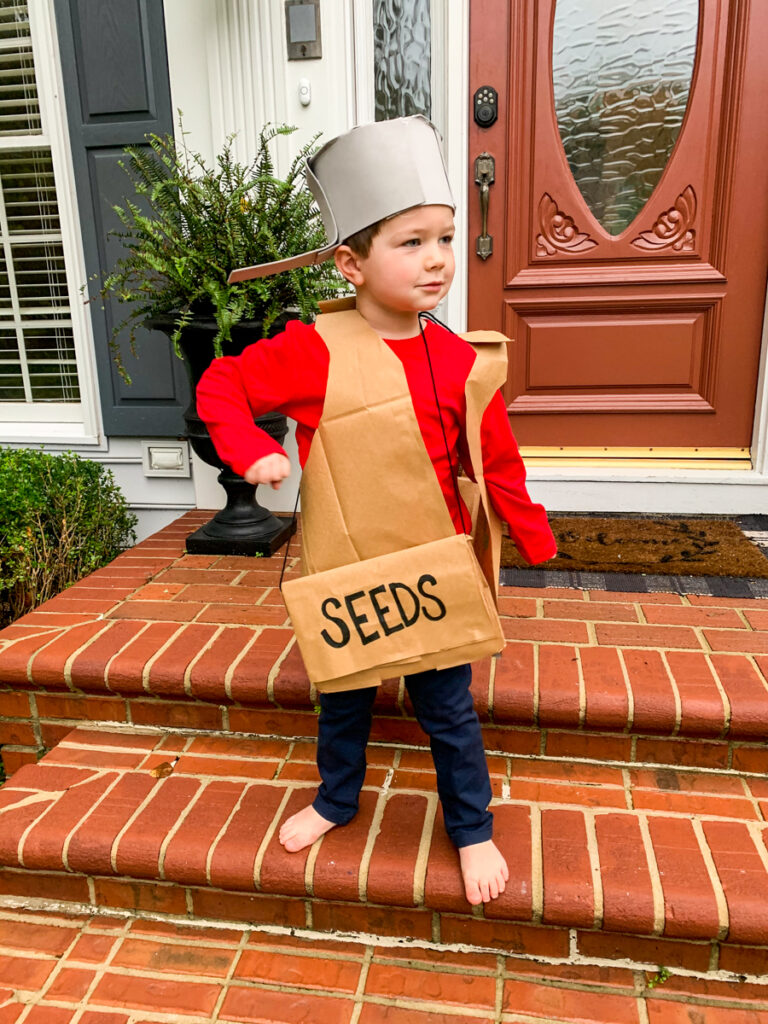 Pin for Later!