READING IS THINKING.
It is so important for children to start with a strong foundation in reading to set them up for success. So many times I've seen children (and adults) that default to sounding out an unknown word. Yes, that is a strategy but not the ONLY strategy to figure out tricky words. Not to mention, there are SO SO many words in the English language that you can not sound out.
We need to teach children that reading is thinking and there are multiple ways to problem solve an unknot word. SO why not do it in a fun way!
Guess the Covered Word is is easy to prepare, quick and effective!
Also, this activity can be done with preschool through upper elementary! It works great to get older children really thinking about what makes sense and helps to build their comprehension!
Materials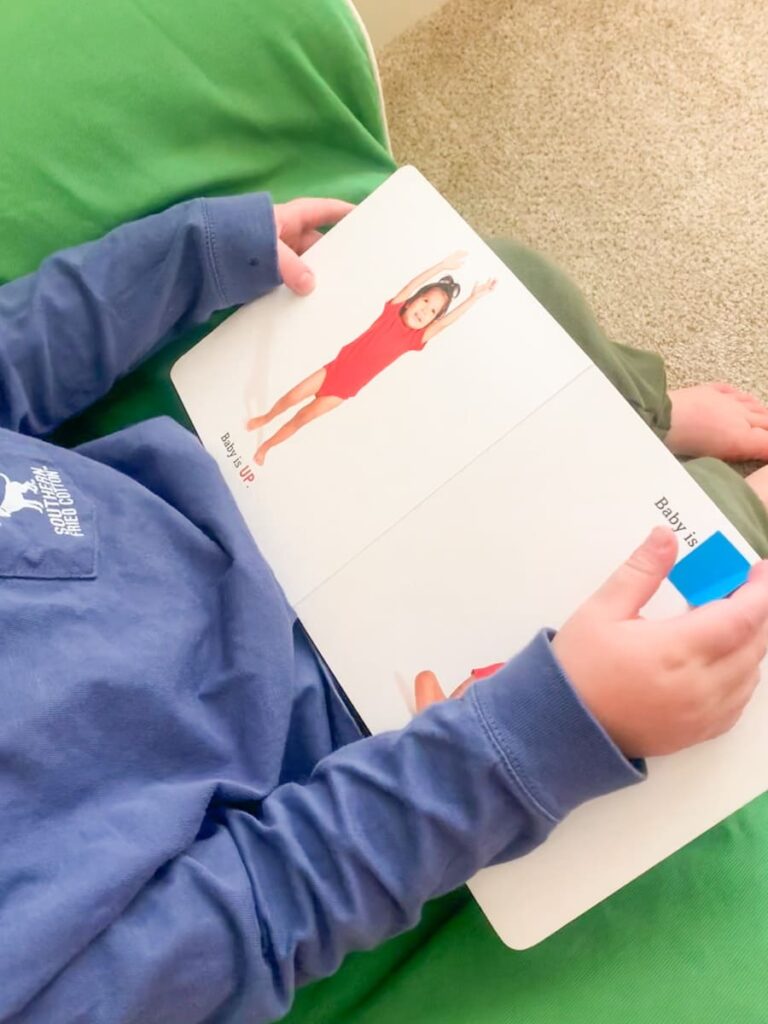 Guess the Covered Word Video
Watch the video below to see Coleman and I in action! Also, this video is real life…he's eating marshmallows, I'm in a sweatshirt and no makeup and it's the first time he's ever done this activity. No highlight reels around here! 🙂 Although next time I may throw on some bronzer. HA!
Tips for "Guess the Covered Word"
Limit the number of covered words to one every other page.
Before reading, give the child a little information about what the book is about (for example: Today, we are reading a book about opposites. Opposites are words like near and far, up and down, etc).
If your child is ready, have them cross check but looking at the initial (first letter(s)) sounds to see if it looks right, too!
Use a sticky note and allow them to pull it off to make it interactive.
If you try this strategy with your child I would love to hear about it!!!
Pin & Share!