"The greatest gift our parents ever gave us was each other." – Unknown
With Caroline's first birthday just days away, I've caught myself reflecting on this time last year. I was so nervous about Coleman adjusting to life with a sibling (READ: our universe was no longer centered around JUST him). I researched all the ways to introduce a new sibling into the family, bought every new sibling book I could find and said a lot of prayers that Coleman would welcome his baby sister with open arms. Turns out I was worrying over nothing. The BEST thing that ever happened to Coleman was "his baby" sister. The first few months he would stare at her, pet her head and ask, "Can we keep her?"  Coleman has not only turned into a very loving big brother but also a very protective one. If she even starts to cry, he belts out his best version of "Sweet Caroline" and she immediately begins to laugh.
In time, his love for his sister was returned. Caroline is now on the move and following him everywhere! For the first 6 months of her life, Coleman was the ONLY one would could get her to laugh. If she even hears his voice, she turns and looks right at him! Coleman usually is the first one to go into her room in the morning where he is greeted by a bouncing, smiling and laughing Caroline!
So needless to say, my worry about their sibling relationship has now shifted toward the future of them sharing a bathroom in their teenage years. Is there a book about that?!?
Using books about familiar characters who became older siblings created opportunities to learn about welcoming and caring for a new baby in the family.
Many have asked what I think made this particular transition fairly easy and I think it has to do with including Coleman in the process (he helped "build" the crib, paint her room, etc) and reading about what life would be like as a big brother.  When we read books about families with new babies, we would be sure to make that connection for him that he would be doing some of those same things when his sister arrived. Soon Coleman was saying things like, "When I'm a big brother I'll _____." or "When sister is here I can help ___."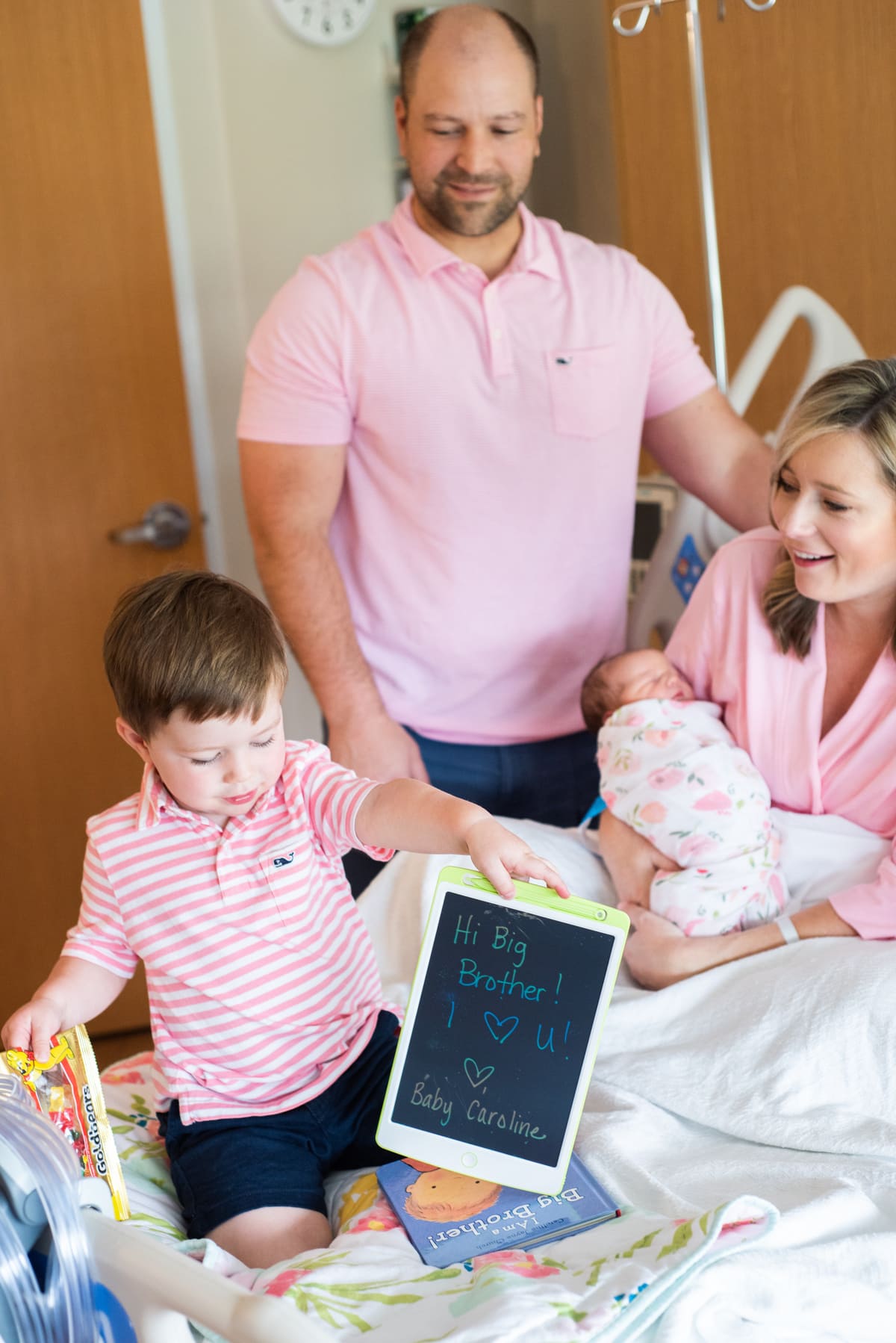 Books for a New Sibling
Here are our favorite books about introducing a new sibling to the mix. It's safe to say we own all of the big brother books and still read them frequently! I also highly recommend a small gift for the big brother or sister in the hospital. I originally heard this idea and thought that may be a bit much BUT Coleman still talks about what his sister gave him and how he brought her a pink balloon on the day of their first meeting.
I Am A Big Brother by Caroline Jayne Church
I Am a Big Sister by Caroline Jayne Church
You Were the First by Patricia MacLachlan
Peter's Chair by Ezra Jack Keats
You're The Biggest by Lucy Tapper
Little Dragon and the New Baby by Deborah Cuneo
What Brothers Do Best by Laura Nemeroff
The New Baby by Mercer Mayer
Lola Reads to Leo, by Anna McQuinn
The New Small Person by Lauren Child
Little Miss, Big Sis by Amy Krouse Rosenthal
I wish I had known about personalized books when Caroline was born. Coleman received one for his birthday and it brought tears to my eyes! To make something so personal would be wonderful for a new sibling!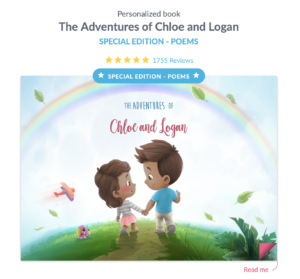 Personalized Book for Siblings
A Book for Mom & Dad
Siblings Without Rivalry:How to Help Your Children Live Together So You Can Live Too by Adele Faber & Elaine Mazlish
Gift Ideas for the New Sibling
Big Brother Activity Coloring Book
Love the idea of a journal for the new big sister or brother!
 Welcome to the Family!: A Celebratory Journal for a New Brother or Sister 
Welcoming a new sibling can be an exciting time for a young child and the perfect opportunity to let children's literature help you and your family during the transition.